Furnish your rooms with our built-in kitchens, bathrooms, tiles, lava stone tables
and the most beautiful furnishing accessories of the Caltagirone Ceramics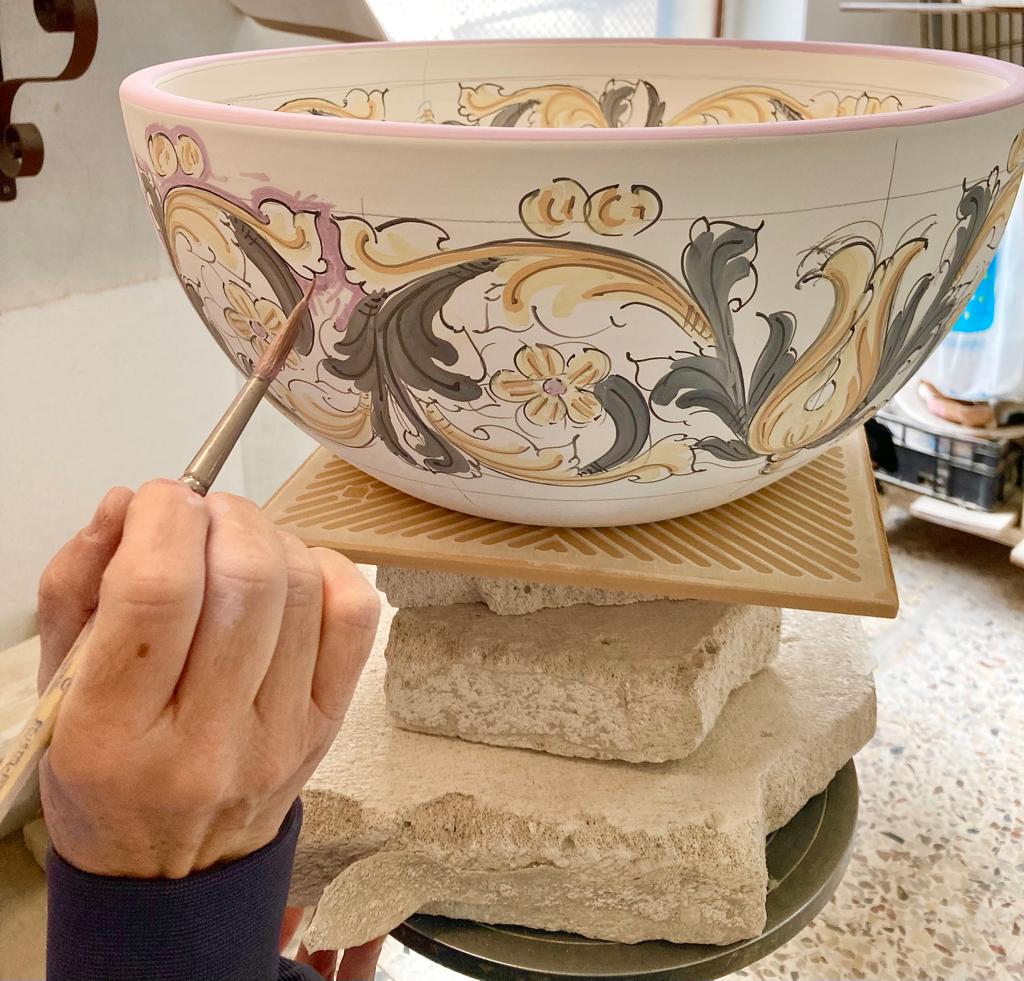 Ceramiche Giraffa, from 1990
The characteristics of our company and its many years of experience in the sector make it a real point of reference for all consumers. We ensure constant and personalized assistance to all our customers and offer the guarantee of a punctual and efficient service. It also offers customers a wide range of products such as bathrooms, lava stone tables and tops, masonry kitchens, decorated tiles for bathrooms, kitchens and floors and high quality and artistically very valuable furnishing ceramics.
Tradition and innovation for refined environments
We are always looking for new solutions to furnish your rooms and we carefully select the materials.
Our pieces are made with attention to detail following the customer's tastes
Each item is different, unique, made and decorated by hand in compliance with the tradition of Caltagirone.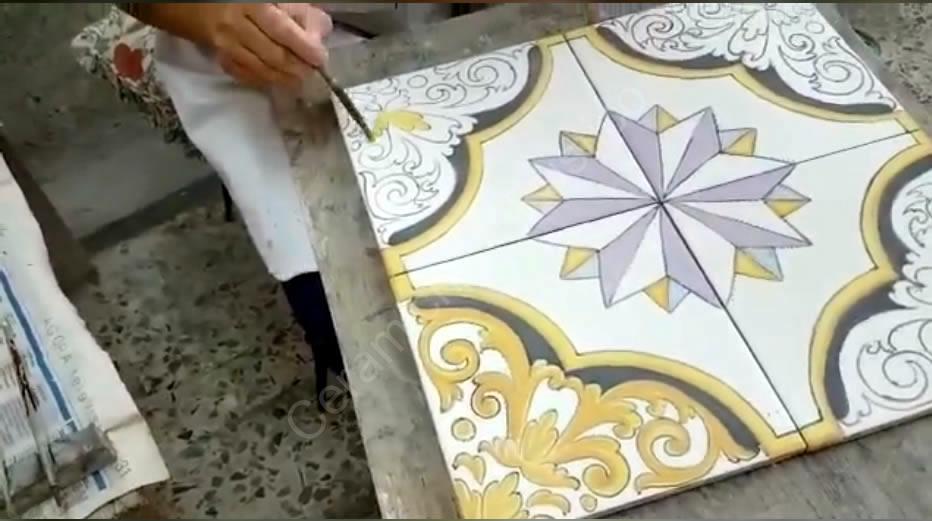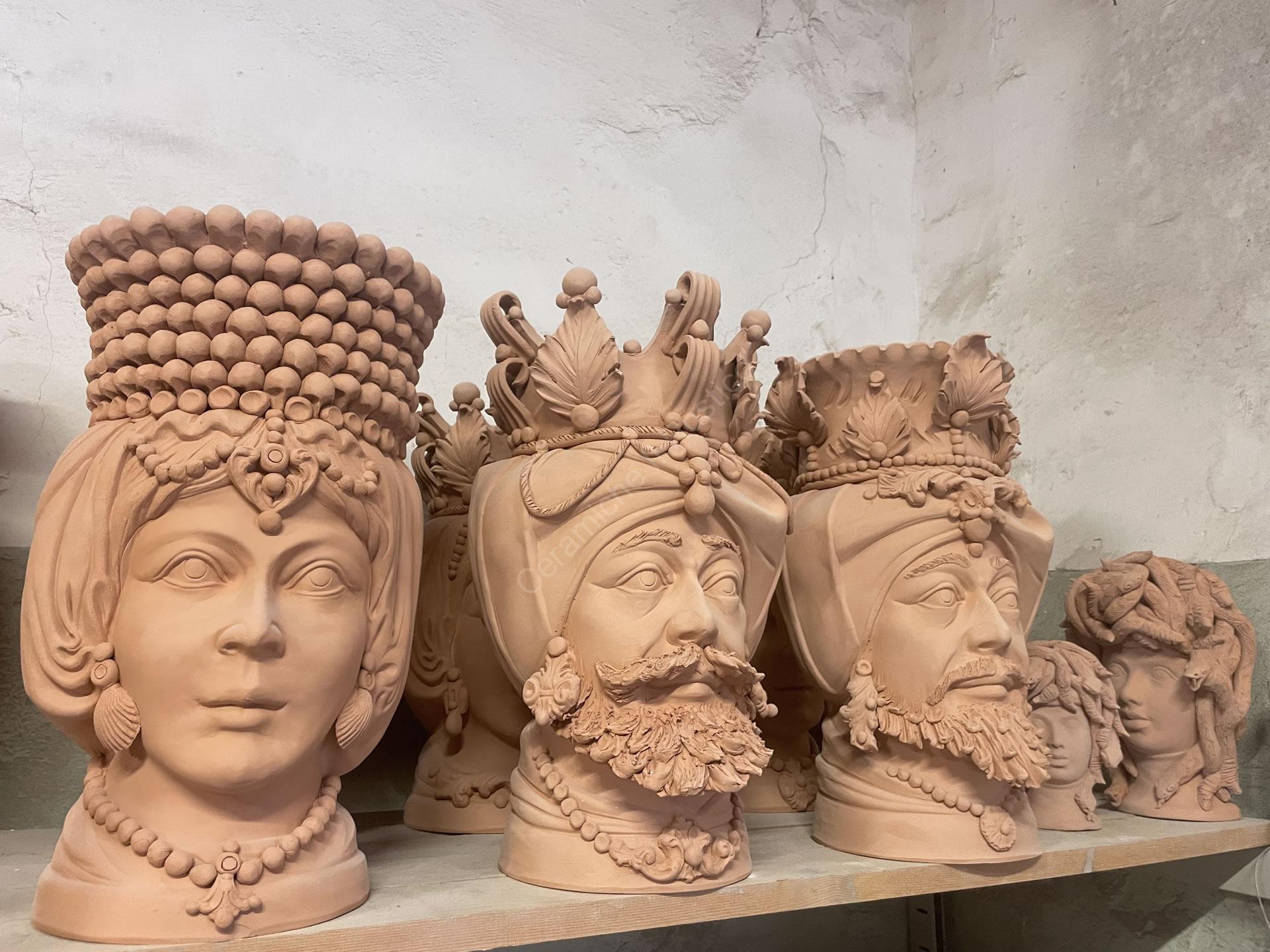 Clay, Terracotta, Lava Stone
From the ductility of the clay refined and decorative shapes are born, from the hardness of the lava stone of Etna table tops, sinks and washbasins resistant to all weathers
In Caltagirone, you will find a vast display of ceramic furnishing objects, tiles, sinks, washbasins and lava stone tops.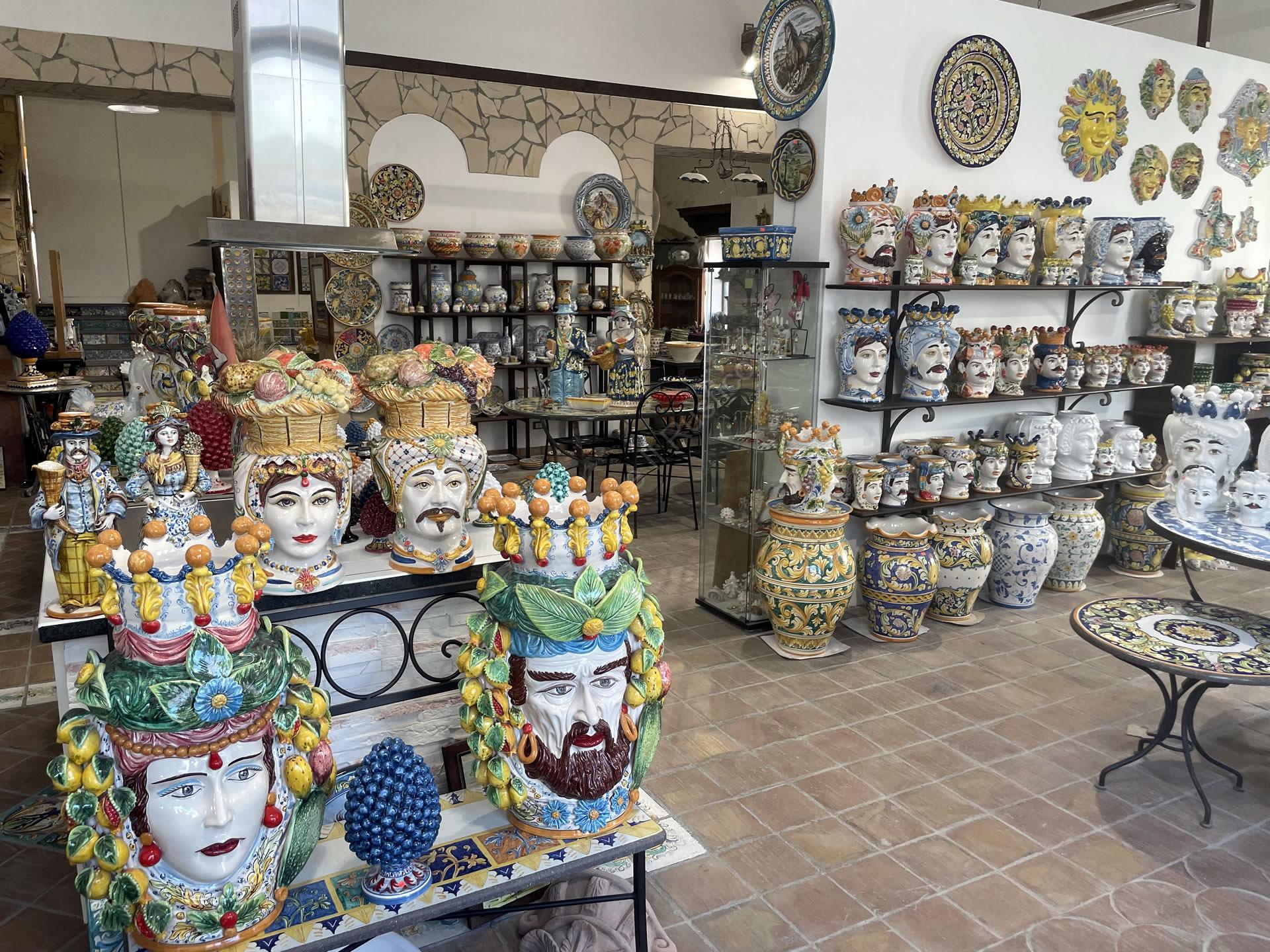 Great custom ceramics and customer service!
Cortesia, disponibilità e spontaneità. Ottima la varietà di prodotti e i prezzi
Mary Evergreen
2023-03-03
Ho contattato la gentilissima e simpaticissima Maria Carmela, che mi ha guidata e consigliata con estrema professionalità, competenza e pazienza nella scelta di un lampadario, abbinato ad un orologio ( entrambi per la mia cucina ) e di una serie di mattonelle da utilizzare come bomboniere per la prossima laurea di mio figlio...Il tutto è arrivato in 48 ore, da Caltagirone a Torino, tramite corriere. Imballaggio perfetto ed ottimale. Prodotti ancora più belli dal vivo che in foto. Questo è solo l' inizio di una lunga serie di acquisti che farò per avere la mia adorata Sicilia sempre con me. Consigliatissimo!!!!
Luigi Leonardi
2023-01-24
Competenti e unici nel loro lavoro,complimenti a tutti,e un grazie particolare a Maria Carmela che mi ha donato un pezzo della Sicilia qui nella fredda e nebbiosa Bologna BRAVI BRAVI!!!
La signora Maria Carmela, anche questa volta, è stata gentilissima. Ho acquistato dei lampadari, semplicemente stupendi🥰. Spedizioni velocissime. Grazie ancora ☺
Fabrizio Gemelli
2022-10-20
Conosco Maria Carmela e Lucia, si contraddistinguono per la serietá e l'onestà. Massima stima. Ciao.
Gaetano Samperi
2022-10-15
Lavorazioni in ceramica artigianale di alta qualità. Proprietari molto affabili.